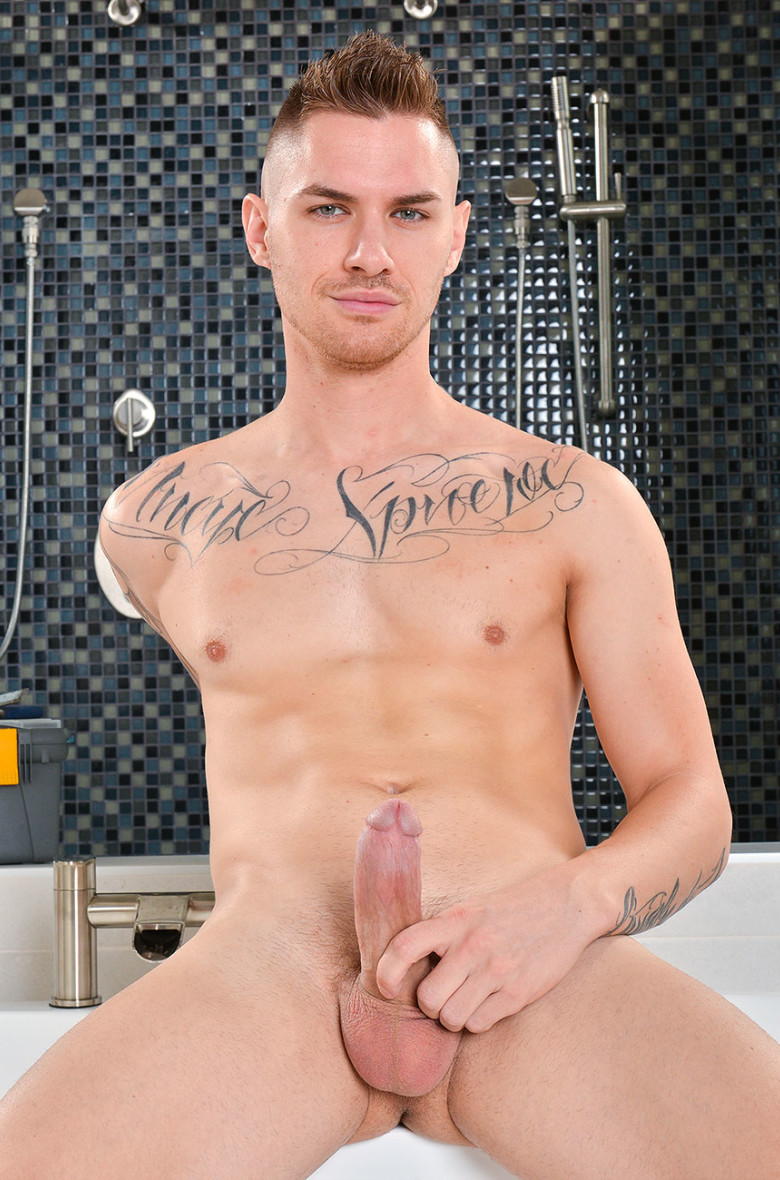 Pornstar Zak Bishop
Height: 5'7"
Weight: 145
Penis: 7"
Position: Versatile
Looking for a lean cutie with a devilish smile to be your next pornstar crush? Meet Zak Bishop, a gay porn VR star that can't wait to spend some time with you in the virtual world. Sporting light brown hair with a close-trimmed mustache and goatee, stunning green eyes, a thin physique, and several artful tattoos along his upper body, Zak is the sort of bottom you might dream about meeting in a bar and taking home.

A Capricorn, Zak's favorite foods are suchi and ice cream. With a lean, pale, bad boy look that has a hint of vampire to it, it's little surprise that Zak's least favorite thing is sunlight, though he loves learning languages and traveling.

Want to get up close and personal with Zak and get to know him on a much more intimate basis? Check out his VR gay porn videos, here at STUDSVR!

Pornstar Zak Bishop VR Videos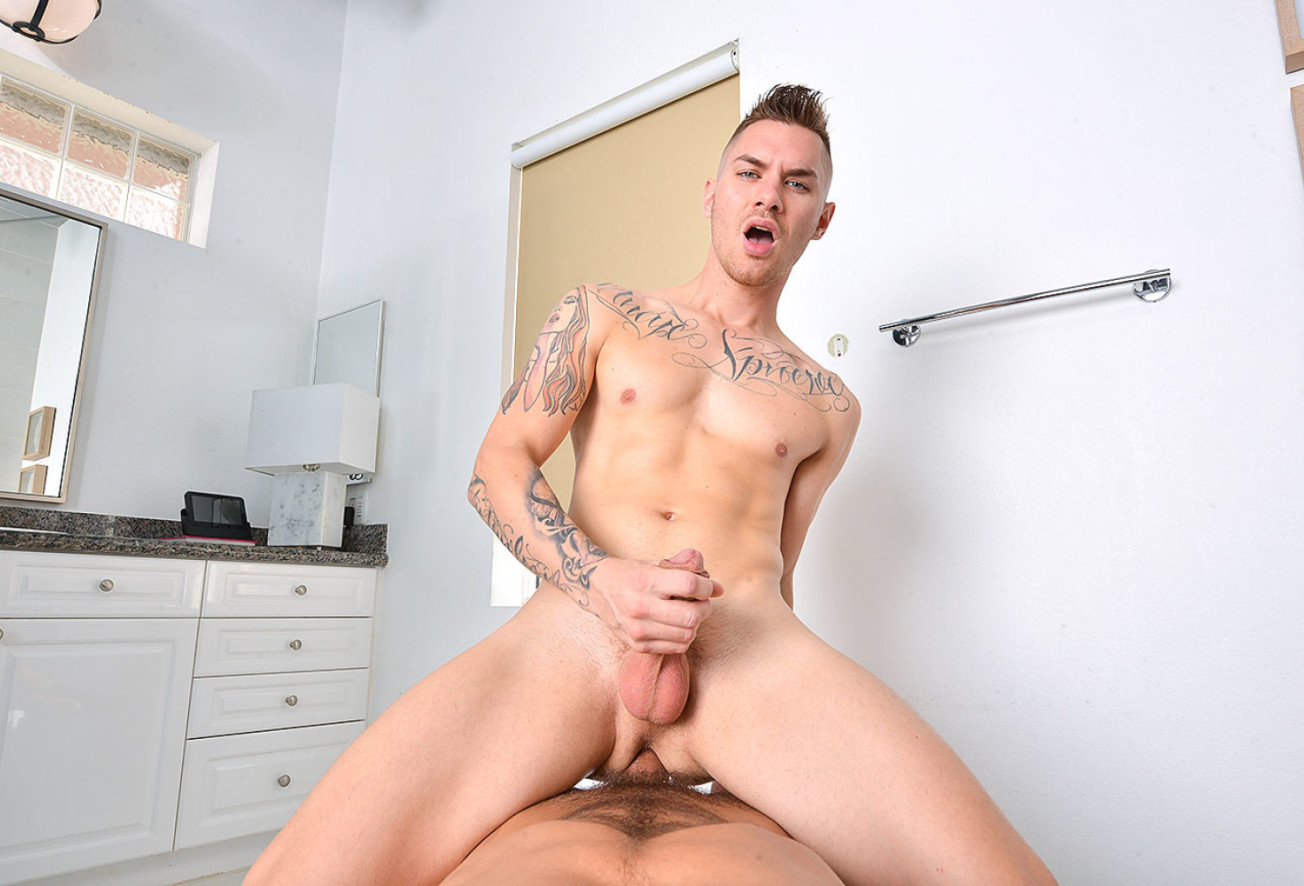 Zak Bishop is called in to inspect the plumbing issues the homeowner is having. After inspecting the bathroom faucets and shower head, it turns out the pipe needed for inspection is a big hard cock.
Ass Licking Ball Licking Bareback Blonde Bubble Butt